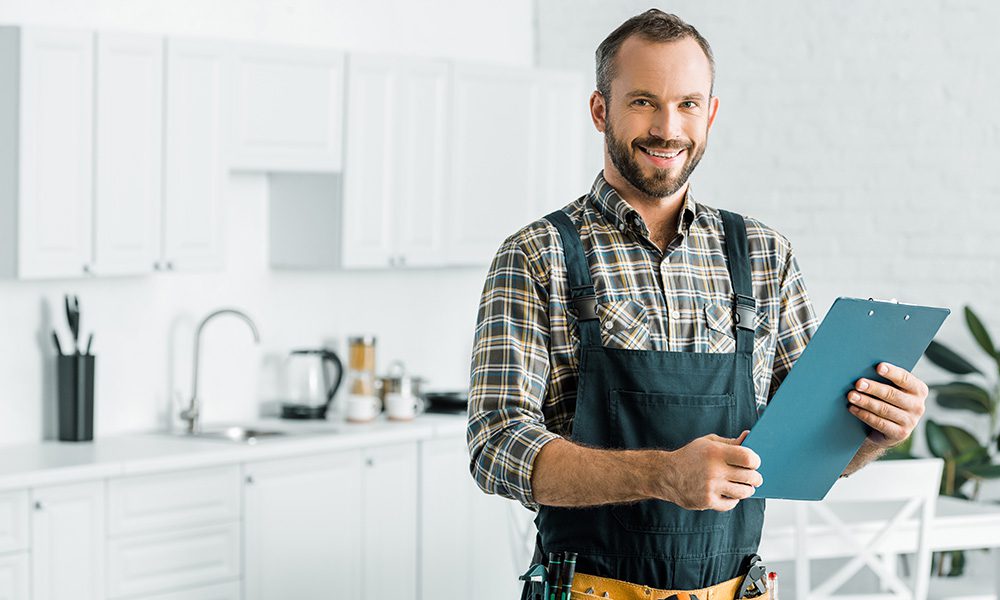 Business insurance or commercial insurance is always a great idea when it comes to being an experienced 1099. Even the new ones just starting out may need subcontractor insurance in order to get the big jobs, purchase equipment, or protect themselves if they were to get sued.
Insuring yourself is a huge part of your safety net. It's better to invest some money into a solid insurance plan than to be put out of business over something unexpected. You need to protect what's yours if you're going out on your own.
As an independent contractor, you're a free agent
This means that when you're hired for a job, you get all the perks that an employee wouldn't like being told when to be there and working within certain timeframes. Sometimes, things like freedom can come with some downsides though like not getting benefits and being responsible for what happens in the business.
As an independent contractor, you've got to put together your own safety net, which means figuring it all out on your own. That's where we come in to help.
Independent contractor insurance requirements
Most 1099ers get insurance to protect their business that they've built from the ground up. Many elements figure into the types of policies you may be required to have, such the type of work being perform and the layers of things you wish to protect.
It can also be that certain jobs or general contractors require you to have a certain amount of insurance before you can bid on the job. The types of policies you need will depend on the type of work you perform, or services you provide, along with the requirements of the company that is hiring you.
Don't know where to start? Workers compensation for independent contractors is typically where many businesses start because they are required to cover the business before beginning on the job. It's especially important for businesses that are in construction.
Workers' Compensation
Many companies that hire independent contractors will expect them to have their own workers' compensation coverage, especially in more dangerous industries, like construction.
General contractors do not want to take on the financial burden of a contractor working for them who is not their full time employee. Since you own your own business, they want you to be responsible for yourself if you're injured or get sick on the job.
General Liability Insurance
General Liability insurance or GL for short, protects a business from many of the common mishaps that can go wrong when you own your own business. Those pitfalls can include things such as lawsuits from a third party due to injuring someone, damaging someone's property, or medical costs.
Accidents happen and that can include someone accidentally getting hurt or property being damaged due to you, an employee or even one of your subs. An Oklahoma General Liability policy can help cover the cost. Not only that, it'll help pay for all of the wonderful things that come with a third-party lawsuit, like court fees, judgements and settlements, and paying for a lawyer.
Professional Liability Insurance
Professional insurance (aka E&O, or errors and omissions) is important to have if you offer professional services or expertise to clients for a living like a CPA, Dr., or a lawyer just to name a few. It will help protect you should something happen that causes a client to file a lawsuit.
None of are perfect and mistakes happen. Even if you're always on top of things, you can still be held liable if your client thinks something is your fault. You would have to defend yourself against the claim or pay for the damages your actions caused.
Professional liability covers the costs of getting sued by a client, including:
Paying your attorney
Judgements and settlements
Court costs
If you are working with smaller clients who most likely won't take you to court due to time or money, this coverage might not be your top priority. But if you're working in certain industries, like tech, design, or business consulting, you should consider this coverage no matter how big or small your clients are.
Business Auto Insurance
If you own vehicles through your business, you'll need this, if you don't already have it. And even if you drive your personal vehicle on behalf of your business, you'll want to have this.
We say this because your personal auto insurance probably doesn't include enough coverage for business-related accidents and depending on what jobs you perform, a personal auto policy could decline you coverage if you're in an accident.
Keep in mind that a business-related accident could mean something as simple as getting in a fender-bender on the way to a meeting with a client.
Cyber Liability Insurance
If you handle sensitive customer information (even taking credit card payments) you might need to look a cyber liability policy.
A lot of people think that because they're independent contractors, hackers wouldn't bother messing with them. But you could actually be a bigger target because potential hackers are probably betting that you don't have the same sophisticated security as larger companies.
Business Owner's Policy
Want things packaged together to make things easier? Well then, you may be interested in a package, like a Business Owners policy which combines general liability and property insurance.
A business property insurance policy would come in handy if:
You're a landscaper and your equipment is stolen or damaged.
You do all of your work on a laptop and it gets damaged in a fire.
You own or rent a commercial office space or building.
Independent Contractor Insurance Cost
Are you wondering if business insurance will cost you an arm and a leg? You're not alone, but it's a common misconception. You can build a plan that fits your needs and provides coverage for only the risks you face, and nothing more. The lower your risk of liability claims, the less the policy will cost you.
How much you'll end up paying for coverage depends on which policies you need, the job being performed, and payroll or gross sales for the year. For example, many people could pay between $1,000 or less for a general liability insurance policy.
But, like mentioned above, there are a lot of factors that determine how much you'll actually pay for a liability policy. The size of your policy limits (the maximum amount an insurance company will pay for a loss) is a big one. For example, if you have a coverage limit of $500,000, your policy will be cheaper than if you purchased a policy with $2 million worth of coverage. The higher your coverage limits are, the more expensive the policy will be.
Many other things will factor into your insurance cost– especially things like where you live and what you do in your profession. Learn more about the cost of insurance subcontractors and what kind of coverage that you need.
Visit our website at www.eciagency.com or text or call our office to get a quote.
Written by: Avery Moore