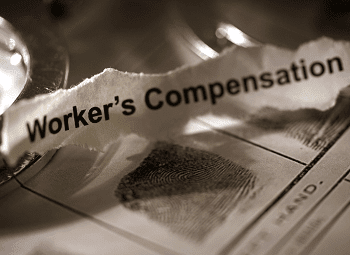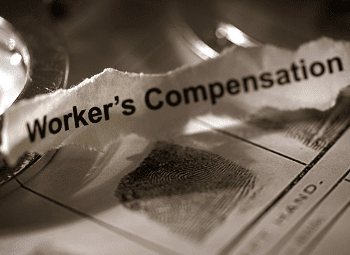 About once a day we get a call from a business racking their brain on a new insurance requirement their general contractor has required. While many businesses have General liability, many one man businesses don't have workers compensation which is often required on bigger jobs. Unless you have employees, it is not required by Oklahoma law to carry coverage on yourself—that is unless it's an insurance requirement. Let us help you figure it out.
What is an Oklahoma Workers Compensation Policy?
A work comp policy is insurance that protects the employer and the employee. An Ok workers comp policy would pay for any injuries, lost wages, and medical bills an employee and possibly an owner may incur if injured on the job. If an owner owns 10% or more of a business, they have the choice to opt into or out of coverage. An Oklahoma workers compensation policy also protects the employer if they are sued. Workers comp will provide defense coverage against the alleged lawsuit.
The premium is determined by the type of work being done and the payroll for that specific job. Higher risk job cost more while lower risk jobs cost less. Example- a skyscraper window washer is going to cost more to insure than a data entry person. One is more likely to be injured than the other.
What is a Ghost Policy?
A ghost policy, also known as an owner only policy is a Oklahoma workers comp policy that is often used to satisfy insurance requirements when it's a one man show. This type of policy excludes the owner of the business from coverage. Basically, it buys you the certificate of insurance, but would not provide coverage for the owner if they were injured. In order for it to be a true ghost policy, the business must not have any employees or 10-99's that insurance would label as an employee.
The cost depends on the limits that you choose. For lower limits the minimum premium is $500 and for $1,000,000 limits it's $650 a year.
Once the policy is put into place, a Certificate of Insurance Liability can be sent to whatever person needs the proof of insurance.
Who is a Ghost Insurance Policy for?
Ghost insurance is usually issued to a sole proprietor, partnership, one-person LLC or one-person S-corp, as long as the state allows the owner to be excluded from coverage under the workers' compensation policy. Since Oklahoma work comp policy's premium is determined off employee payroll, with these policies, there are no employees to generate ratable payroll. That's what makes it popular option for 1099ers, as they often do not have any employees and are simply trying to find affordable independent contractor insurance to satisfy requirements.
Rule of thumb on who Ghost Insurance is a good fit for are business that…
Have no employees or subcontractors
Have no plans to hire employees or subcontractors during the policy period
Have no payroll (besides the owner/s)
Types of business that are typically a good fit for a ghost policy are subcontractors or 10-99's who do plumbing, electrical, flooring, HVAC, framing and many other types of work.
Other Things to Know
A business owner should understand the policy is a "ghost" of a policy, meaning that the policy has no coverage or benefits if you're injured on the job.
The business owner does not plan to hire employees or subcontractors during the policy period, and if they do they will notify their insurance agent.
Audits
On any workers compensation policy, part of what you agree to the moment you put the policy in place is an audit. Audits are conducted annually, usually following your renewal date. The audit will ensure they're following these strict guidelines. If the auditor determines the guidelines were not met, the carrier may charge additional premium, or even cancel the policy.
What Information Is Needed to get a Quote?
In order to get a quote, there is a little bit of info that you will need on hand.
Business Name
Mailing and physical addresses
Type of business being performed
Federal Tax Id also known as FEIN
Owner information such as social security number and birthdate
Payroll information
There may be some additional information insurance companies may require as the business quote is looked at.
To get your Oklahoma ghost insurance in place visit our website at www.eciagency.com or call or text us at 405-373-2977
Also Read: How To Buy Oklahoma Workers Compensation Coverage