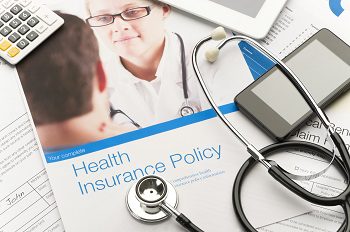 Did you know that you can keep your employer sponsored health insurance after you quit or lose your job? Yep, depending on the size of the company, this can be offered to you through something called COBRA.
As with most things in life, there's a catch. You are now responsible for the entire amount, plus up to 2 percent for administrative costs. Prepare for sticker shock if you're accustomed to the employer paying premium.
Congress passed the Consolidated Omnibus Reconciliation Act two decades ago to give individuals and families options to protect themselves in the event of loss of coverage. Before then, people who lost health insurance at work had trouble qualifying for coverage when they tried to buy it on their own. They'd get turned down or face exorbitant premiums if they had health conditions.
Now, there are more options then there were in those days, but there's still only one way to keep your employer-sponsored coverage after losing your job – COBRA. COBRA lets you do that for up to 18 months. Also, your spouse and dependents in some cases can stay covered for up to three years.
You can elect COBRA for you and your family if you otherwise would lose coverage because:
You quit your job.
You were fired, unless it was for "gross misconduct."
Your hours were reduced.
In addition, dependents can elect COBRA if they lose eligibility for coverage because of:
Death of the covered employee
Age – an adult child turns 26 and can no longer stay on a parent's plan
Divorce or legal separation from the covered spouse
Eligibility by the covered employee for Medicare
The law lets you continue coverage for up to 18 months if you quit or a lose a job or an employer cuts your hours, and up to three years if the coverage loss was due to other reasons.
Keep in mind that you must be covered by the employer-sponsored plan at the time of your job loss or other event. If not, you aren't eligible for COBRA.
So, How Does This Work?
COBRA applies to private-sector companies with 20 or more employees as well as state and local governments. Some states may have rules that apply that seem like a "mini-COBRA" law.
The employer must notify the health plan within 30 days if you lose or quit your job, die or become entitled to Medicare. You must notify the plan, generally within 60 days, if the reason for COBRA eligibility is because of divorce, legal separation or losing dependent status as a child.
The health plan then has 14 days to respond with information about how to elect COBRA, and you and your family have 60 days to decide. Not all of you have to elect COBRA. For instance, even if you waived the option, your spouse and kids could still elect COBRA, or vice versa.
If you waive COBRA coverage, you can revoke the waiver later – as long as you're still within the 60-day election period. The coverage is retroactive to the qualifying event, as long as you pay the premiums retroactively.
You can also cancel COBRA coverage at any time – you're not locked into an 18-month commitment when you sign up.
COBRA coverage ends when you reach the end of your coverage period, you stop paying premiums or you become eligible for Medicare. It also ends if the employer goes out of business or stops offering health insurance benefits to workers. If the employer simply changes health plans, you can switch to the new plan like everybody else, but you can't keep the old plan.