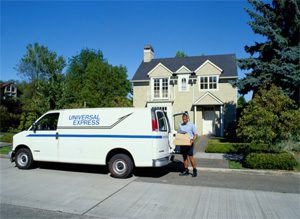 In most businesses, having ample insurance protection is critical. It can minimize losses associated with your business when an accident occurs. Most companies focus on liability insurance. However, protecting your assets means having comprehensive commercial auto insurance in place, too. That should include collision insurance. There are limitations as to when this coverage can help you, however. Here is what you need to know about your coverage.
When Does Collision Insurance Help?
This type of commercial auto insurance applies when your vehicle strikes another object. It also includes instances in which your vehicle overturns. Here are a few examples of when it may apply.
Your business truck backs into a wall, creating damage to the rear of the vehicle. Your driver simply did not see the wall.
Your driver is unable to stop in an accident on a roadway. He or she strikes another car. Collision insurance covers damage to your vehicle. Your liability insurance covers damage to another party's vehicle.
A vehicle tumbles down the side of the roadway because the driver did not park it properly. The damage is significant. The coverage applies here.
Keep in mind that collision insurance does not cover the same thing as comprehensive coverage. This coverage protects against vehicle damage from things like falling objects, fire, theft, and, in some cases, flooding. Many companies also need to consider named-peril insurance. This is coverage for specific risks associated with the operation of your company.
Collision insurance never pays for damage to another party's vehicle. It only covers losses related to your vehicle. For this reason, all business owners need a liability insurance policy as a component of their coverage.
Do You Have Enough Coverage?
The value of your collision insurance can be hard to pinpoint. Generally speaking, you want to know if there is a total vehicle loss, the insurance company will cover it. If the damage is severe, the insurer may elect to total the vehicle. In this case, it may pay to replace it or pay at the value of the vehicle prior to the incident. Or, it might pay to help you buy a new car of equal or lesser value. The type of coverage you have matters here.
With commercial auto insurance, it is important to have very specific coverage to meet your needs. Take a closer look at what coverage is best for your company. Work with your Oklahoma City ECI agent to get a specific level of protection in place to minimize any risk.