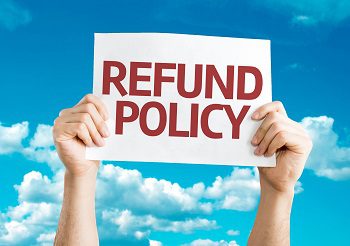 Most Americans are still sheltering in place due to local and state orders surrounding the Coronavirus outbreak.
During this global pandemic, looking at your car insurance rates is most likely not top of mind with everything else going on in the world. That being said, it never hurts to explore some new options during financially tight times. Who knows — your current carrier could also be one of the dozens of companies issuing a return in premiums.
So Why Are Auto Insurance Companies Giving Money Back?
According to new reports, actuaries across the United States – the people that calculate the math behind insurance rates — came out and stated that due to social distancing and remote work, the likelihood for accidents to occur has dramatically decreased. Some stating up to a 50 percent decrease in accidents. All of this means fewer accidents for the insurance companies — and fewer things insurance companies have to pay for.
What To Know Before Your Refund Gets Here
The big question most people are asking is whether or not they have to do anything to receive the refund. The answer is no, they do not.
While the refund process is not as easy as $1,200 stimulus check deposited into your bank account in the middle of the night, many companies are decreasing your premium by 10 percent to 25 percent.
This may not be the only thing that your insurance company is trying to assist on. Many companies are offering flexible or even delayed payment plans to try to help those during these difficult times. Many state insurance departments have even prevented insurance companies from cancelling policies for non-payment for a certain amount of time.
It's also important to note that many companies are extending coverage on your personal auto policy to cover things that normally may not be covered, such as food delivery jobs. Normally, this may require a commercial policy or special endorsement, but many companies have pivoted coverage to attempt to help.
Just like with anything regarding money back, be more aware of scams. Don't be fooled by anyone that claims to work for the insurance companies asking for personal details in order to receive the refund. None of that is required.
In case you're curious what your insurance company is offering, we've included a list of what each is offering so far.
Insurance Companies Offering A Coronavirus Refund
Allstate
Allstate says customers will get a 15 percent refund of April and May monthly premiums. The premium payment refund will be returned by the current method of payment assigned to your policy (i.e. credit card, check, automatic draft.) Payments may be expedited by utilizing the Allstate app.
Allstate is also extending coverage for policyholder who use their personal vehicle for commercial purpose.
American Family
American Family is reimbursing its auto insurance customers $50 per vehicle. This is only a one-time payment. In order to qualify, the policy must have been in place on or before March 11, 2020. Refunds will be sent out as a paper check.
Auto-Owners
Auto-Owners customers are set to receive a 15 percent refund for April and May bills.
CSAA (a regional AAA insurer)
CSAA is set to give customers a 20 percent refund for two months of premium. For those customers with a policy in place on April 30th, they can expect to receive the refund by May 31th, and they will be credited to the bill. For those customers policies that are paid up, they will get a refund to the account used to pay the bill.
They are also extending coverage on personal auto policies for delivery of food or medicine through May 4th.
Erie
Erie is decreasing drivers' rates. While not a refund, they state that you should see a discounted rate when you renew.
Farmers and 21st Century
Farmers and 21st Century are set to refund 25 percent of personal auto premiums for April. Customers will see the credits roll to their next bill. Those that have paid all of their premium will receive a refund.
GEICO
GEICO is expected to give renewing auto and motorcycle policy holders a 15 percent discount on their entire 6 or 12-month policy when they renew between April 8the and October 7th. This also applies to new customers joining GEICO.
The Hartford
Hartford is discounting all April and May bills 15 percent for those customers that had their policy in place April 1st or prior. The credit is automatically applied.
Kemper
Kemper is providing a 15 percent discount credit towards April and May premiums. Policies must have been in effect by the last days of those months. The refund will be applied to the next month's bill. Those customers that are paid in full on their premiums will receive a refund.
Liberty Mutual and Safeco
Safeco and Liberty Mutual are providing a 15 percent refund for two months' worth of premiums. Policies must have been active on April 7th. The refund will be sent using the billing method that is currently being used.
Safeco is also extending coverage for personal vehicles being used for commercial services like delivering medicine, food, or supplies.
Mercury
Mercury Insurance will offer a 15 percent refund for two months of premiums to current customers. The payment will be issued through the same billing account used to pay the account.
Nationwide
Nationwide is offering a onetime $50 refund per account to current auto insurance customers whose policy was active before or on March 31st. Funds will be deposited back in customers payment accounts.
Progressive
Progressive is providing a 20 percent discount for April and May premiums. The credit applies to anyone who's policy was active at the end of each month. If the premium is already paid in full, the 20 percent refund will be issued to that customer's payment account.
State Farm
State Farm is offering a 25 percent credit back on premiums that were paid between March 20th and May 31st. No specific details are come forward on how the payment will be made as of yet.
Travelers
Travelers customer that had a policy in place between April 1st and May 31st will receive a 15 percent refund for April and May payments. This means that even if you are no longer a customer, you may still be eligible. The credit is automatically applied.And for those that are paid in full, the refund will be send directly to their payment accounts.
USAA
USAA is issuing a 20 percent credit for all customers whose policy was in effect on March 31st for two months' worth of premiums. Refunds will be applied to the bill automatically.
USAA is extending coverage for customers using their personal vehicles for commercial use.